Woodstock 1969

Alvin Lee 3 part audio interview on memories of Woodstock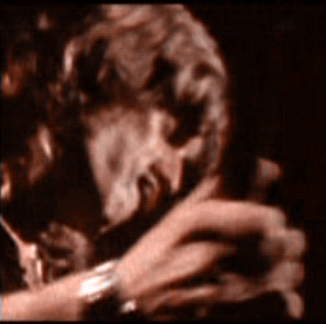 Schedule:Sunday, August 17th, 1969

Joe Cocker @ 2:00 pm
The BIG STORM
Max Yasgur
Country Joe and the Fish
Ten Years After @ 8:00 pm
The Band @ 10:30 pm
Blood, Sweat and Tears @ 12:00 am
Johnny Winter
Crosby, Stills, Nash and Young @ 3:00 am
The Paul Butterfield Blues Band
Sha-Na-Na
Jimi Hendrix @ 8:30 am
I feel that if they had used
"Ï Can't Keep From Crying, Sometimes",in the movie,
it would have been a bit more helpful to us (Ten Years After),
'coz it would have spotlighted the more constructive stuff we were doing.
All in all, I don't think it made that much of a difference.
A.Lee
If you look very closely after
Alvin walks off with the watermelon,
someone puts his shoulder bag
back on his right arm........
It is difficult to imagine even such an inspired British bluesman as Eric Clapton having the ironic self-perspective to tote a watermelon over his shoulder as he trudged off the stage at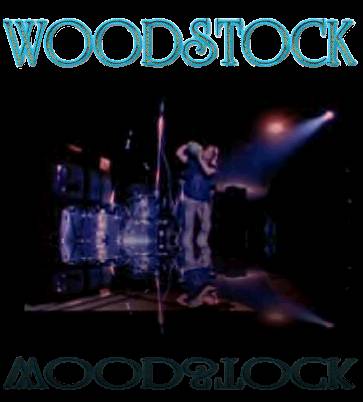 That's near enough of jazz
Alvin Lee:
"Had it not been for the rain storm, we would have probably flown in by helicopter. plaved. and gone out again within two hours. But we were about to go on and the rain storm broke. There was no way anybody could play with the sparks flying up on the stage. The rain storm was actually the highlight of Woodstock for me.
I thought it was better than all the bands. There's no way half a million people can run for shelter, so they just sat there and started singing, and I took a walk around the lake and kind of joined in with the audience and experienced it first-hand, which was good. I was walking around the lake, and people were offering me food and drinks and things. They didn't know I was a musician or anything, they just did it".
When we finally did go on there was a lot of brouhaha, because nobody wanted to go on first 'cause of the risk of shock. I think we eventually took the plunge and said, Oh, what the hell, If we get electrocuted, we will get good publicity! And we went out and actually had to stop playing during 'Good Morning Little School Girl' and retune because of the atmospherics. The storm had done so many changes in the atmosphere, the guitars went way out of tune. We had to stop and retune, but the audience didn't seem to mind, they were just having fun anyway".
Leo Lyons:
"We had played in St. Louis the night before with Nina Simone. We left about five in the morning,
flew to New York and then flew to Woodstock by helicopter. We hadn't had anything to eat, but when we got to the site, Pete Townsend came up to us and said 'Don't eat or drink anything, it's all spiked with acid!' And then, of course, it started raining and we were in the back of a truck for about seven or eight hours.
By the time we hit the stage, it was pretty flooded"
Ric Lee
"Woodstock was a one-off phenomenon. It was terrific and I'll always remember it. To have 300,000 plus people in one place with no violence was incredible. The cameraderie of all those there was unbelievable. Bear in mind we were there for one day only as we were in the middle of a long tour."
Chick Churchill:
" My memories of the festival is one of enjoying playing to lots of people. There is no buzz like walking out in front of 300,000 + people that love your music".

Ten Years After Woodstock 1969
Ten Years After ~ Woodstock Probable Setlist
Good Morning Little Schoolgirl
Humidity caused the guitars to go out of tune
I Can't Keep From Crying, Sometimes
I May Be Wrong, But I Won't Be Wrong Always
That's near enough of jazz, Here's a little thing called
I'm Going Home, By Helicopter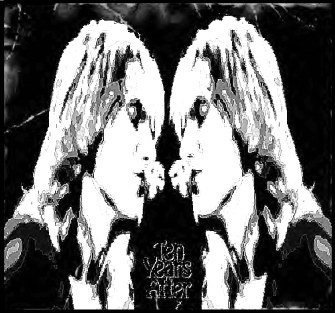 In the case of the tracks for Alvin Lee and Ten Years After, the drums were not picked up on tape, so these tracks could not be used. I enlisted studio per­cussionist Larry Bunker to "foley in" the drums. This was done on the Warner Brothers Scoring Stage. The good loca­tion tracks were mixed to magnetic sound film, so they could be played back as a guide track. An interlocked 3-track mag recorder was used for recording the new drum track. Mr. Bunker played along with these tracks while watching the picture, maintaining sync with the visuals. Alvin Lee personally approved of the final music mix.DAN WALLIN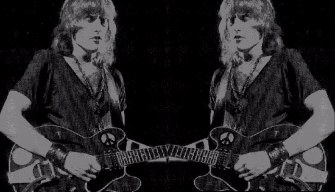 .
.............as the crowds let out from Yasgur's farm, to tell the rest of the world what it missed,
the first words on many of their mouths had been................. Ten Years After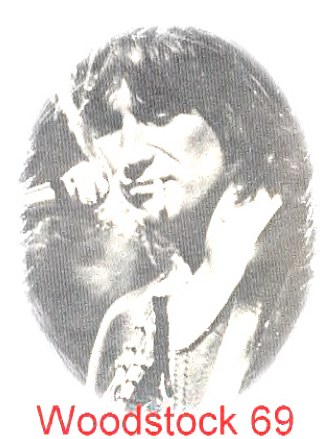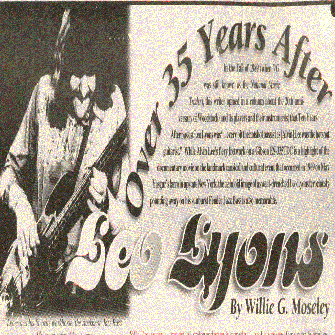 Trivia Question:
I'm Going Home was conceived as an encore to compete wiith what other British band
>Fleetwood Mac<
Woodstock:
A Day In The Garden 8/14/1998
Was Day One of A Day in the Garden a musical milestone? Hardly.
Was it magical? Not at all.
Was it fun? You bet
The vibe was right for an anniversary show on Max Yasgur's Farm --
the site of the original Woodstock Music and Arts Fair 29 years ago -- and the music maintained the mellow mood.
Ten Years After -- the only band on Friday's bill who performed at the '69 Woodstock fest --
seemed to be something of a curious museum piece. Despite that, the band featured the same original lineup that they had in '69, their brand of bruising blues 'n' boogie hasn't progressed or evolved much over the years.
"This is a cool piece of deja vu, huh?'' guitarslinger Alvin Lee asked the crowd, and, yes, I guess it was, but unfortunately it wasn't much more. Tired blues classics like "Good Morning, Little Schoolgirl'' and an ill-advised stab at Woodstock sing-along with Chuck Berry's "Johnny B. Goode'' fell flat, but they hit the mark with "I Can't Keep From Crying,'' an epic slab of psychedelic blues that captured all the best of Woodstock-era jams while quoting from Cream and Hendrix. Of course, it was all just a warmup for a reprise of the monstrous "I'm Goin' Home'' from '69, which Lee stretched out to a whopping 12 minutes, including forays into the songbags of Elvis Presley and Jerry Lee Lewis.
Reprinted from:The Albany Times Union
More coming soon